Last time on "As the Bus Stops," Alexus learned how to pay her bus fare while Erika struggled to keep her commute change a secret. But this week, we may be left with more questions than answers:
Is drama bringing our beloved characters' lives to a standstill like traffic on I-40?
Has one mistake made them as "late" as an accident on Wade Avenue?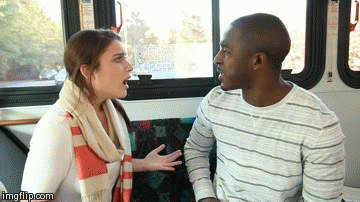 Will a shocking discovery fortify their future like construction on the Beltline?
Or will it bring their plans to a halt like rush hour on the Durham Freeway?
Find out on Episode 2 of "As the Bus Stops!"